Storyteller. Author. Consultant
I'm a Nakwaxda'xw woman, Kwakiutl First Nation member and Indigenous communications professional based in Abbotsford, BC. I have over a decade of government experience contributing to culturally sensitive data storytelling, policy analysis, program development and seven years of private sector experience doing impact storytelling, Indigenous relations, communications consulting and providing learning opportunities for staff. 
I've helped entrepreneurs, government, nonprofits and brand leaders reimagine Indigenous inclusion, strategize about how to get there with practical, concrete action and find the words to talk about it. 
Moving forward together with hope & purpose, learning from and making history, in celebration of Indigenous strength and excellence.
Reconciliation. Communication. Inspiration.
Let's create a new story today
Looking for a copy of my book?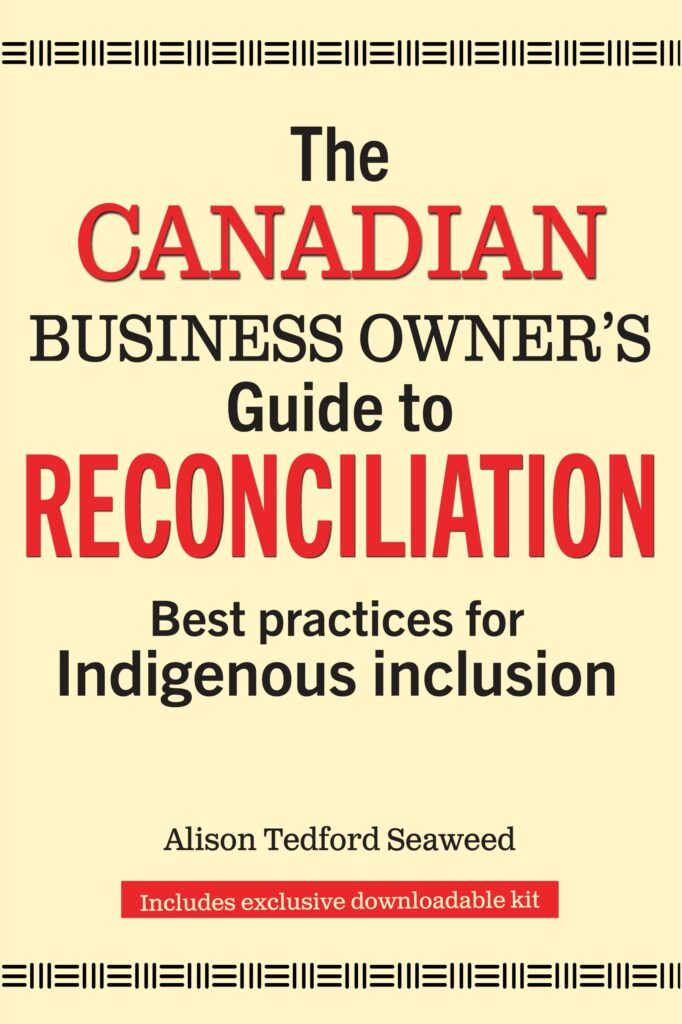 You can find a copy of the Canadian Business Owner's Guide to Reconciliation:
in ebook format anywhere you buy ebooks
in paperback in Passages gift shops on BC Ferries
in ebook and paperback on the Self Counsel website
at your local independent bookstore – check the listing on Bookmanager to shop local or ask them to bring it in for you
at your local library – check their catalogue to place a hold or ask them to bring it in
in paperback format through Goodminds
on Amazon